GIUSEPPE MARRONI AND "CRONOSCALATA OF TANDALO'
The race is also the "Memorial Trophy Giuseppe Marroni", Sardinian driver born in Buddusò in August 1978. Since he was a child he became passionate about the Rally world,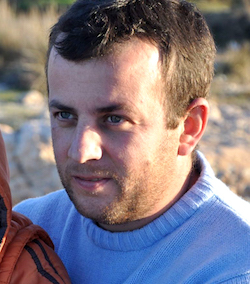 following his father Giovanni who in the 80s participated as a driver in the most important car races in Sardinia.
At the end of the '90s he finally participated in various slaloms (Buddusò and Nule above all), having fun and having important results.
At the beginning of the 2000s, he met Annarita, who became his wife in February 2003. The family expanded with the arrival of their sons Giovanni and Stefano. After the arrival of his two sons, Giuseppe chooses to dedicate himself completely to the family, attending the world of racing only as a spectator, with the passion that has always distinguished him. He left us in June 2015.