BUDDUSO' – A village made up largely of granite in the north-west of Sardinia, close to Gallura and Barbagia, on the southern border of the province of Sassari. It is placed in a beautiful area surrounded by greenery and dotted with prehistoric and historical evidence.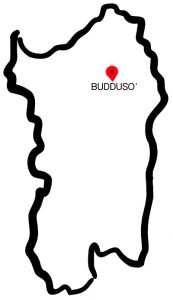 At 750 meters above sea level, Buddusò is mostly famous for its white granite quarries and its territory is covered with pastures, cork oaks and thick Mediterranean scrub. It is crossed by the Rio Mannu which enters the Lake Coghinas and the Rio Altana which flows into the Tyrrhenian Sea.
The territory, usual place for special stages of the World Championship Rally Italy Sardinia, was inhabited starting from the Neolithic period, as testified by a dozen Domus de Janas inside the town and over 50 collections in necropolises, scattered throughout the countryside. The following period is abundantly 'told' by 32 nuraghi some of which are still well preserved. The most important is the Nuraghe Loelle, 7 km from the village, made with worked segments, with steps and corridors running on two internal floors. Beside there are two small Giants' tombs.
At 15 km from Buddusò, but in the neighboring territory of Bitti, there is one of the most important nuraghic complexes in absolute, the village-sanctuary on Romanzesu.
The country, of almost 4,000 inhabitants, had an economic development in the last decades of the twentieth century thanks to the extraction and processing of cork and granite, used all over the world. Obviously, it is also the material of traditional houses and many statues inside the country and in the modern art museum.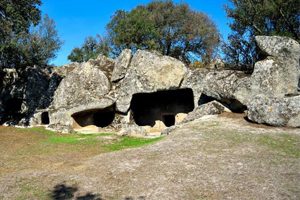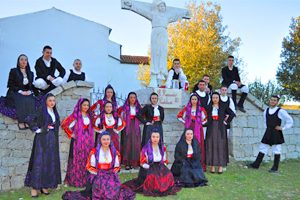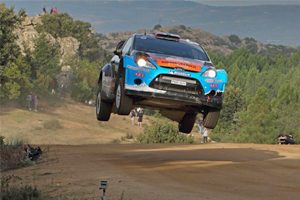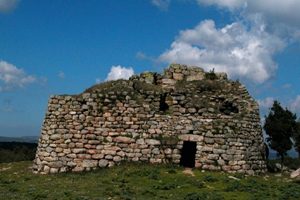 HOW TO REACH TANDALO' – BUDDUSO'
Buddusò is in the north east of Sardinia. It's possible to reach it by ferry and plane.
FERRY
Thanks to the collaboration with Sardinia Ferries we have special prices for Livorno – Olbia Golfo Aranci. This special price starts one week before the race and ends one week later. That's to give the possibility to stay a few days longer in Sardinia.
The other routes available are with Grimaldi Lines from Civitavecchia or with Moby / Tirrenia from Genova.
For your special quotation, contact drivEvent to mail address agenzia@drivevent.com
PLANE
Buddusò is close the Olbia Airport (60 km) and Alghero Airport (100 km). It's a bit further away from Cagliari Airport (200 km). In each airport you can find the most important Rental Cars.
ACCOMODATIONS AND MEALS
In Buddusò there are many facilities available including Hotel La Madonnina and Albergo Logudoro. You can book directly by contacting them and referring to the race. In case of they are full, you can move slightly on Alà dei Sardi and Pattada.
FROM BUDDUSO' TO THE SERVICE PARK IN TANDALO'
Buddusò is 20 minutes far away from the Service Park locate at the end of the Special Stage. It can be reached by any vehicles even if the last km are on dirt road.